Yes cooney, absolutely right, reaction to seeing Heartbreak Ridge! Thanks for the warm feedback guys, appreciated.
Just for you Shifty-C, a work in progress:
Siege of Khe San, USMC: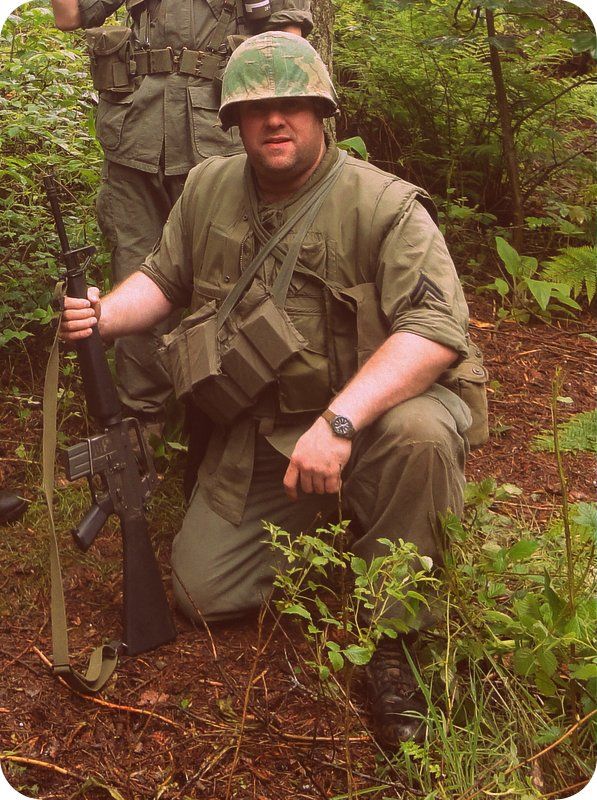 Pretty much there, I have to drop the rank chevrons (Marines showed no rank in Nam, Army only) and I have managed to grab some old M14 pouches. WIll have the complete look soon now I have all the Correct kit!
Kit list (short range patrol config):
M1 Steel pot (with NO scrim band, they werent issued to Marines )
My pride and joy: XL M1951 flakjacket, fits like a glove!
M44 steel loop canteen pouches (with plastic canteens but a lot of Marines had the M10 metal ones also)
claymore bag plus 2 x M16 mags bandolier.