For those people really want to get RA-Tech Trigger set...
DON'T, unless you are getting the steel carrier as well.
I cycle my M4 about 150 times totday, the crater from the steel hammer is already approximately 1-1.25mm deep. There are reports of steel hammer hitting pot metal carrier to the point of making a hole through to the blow back unit.
If you are installing the RA-Tech M4 Steel Carrier, at bare minimum you need to mod the bolt catch and bolt carrier to make it work.
1) The bolt catch point where it engage the carrier needs to be shave down approximately 0.5mm from the top.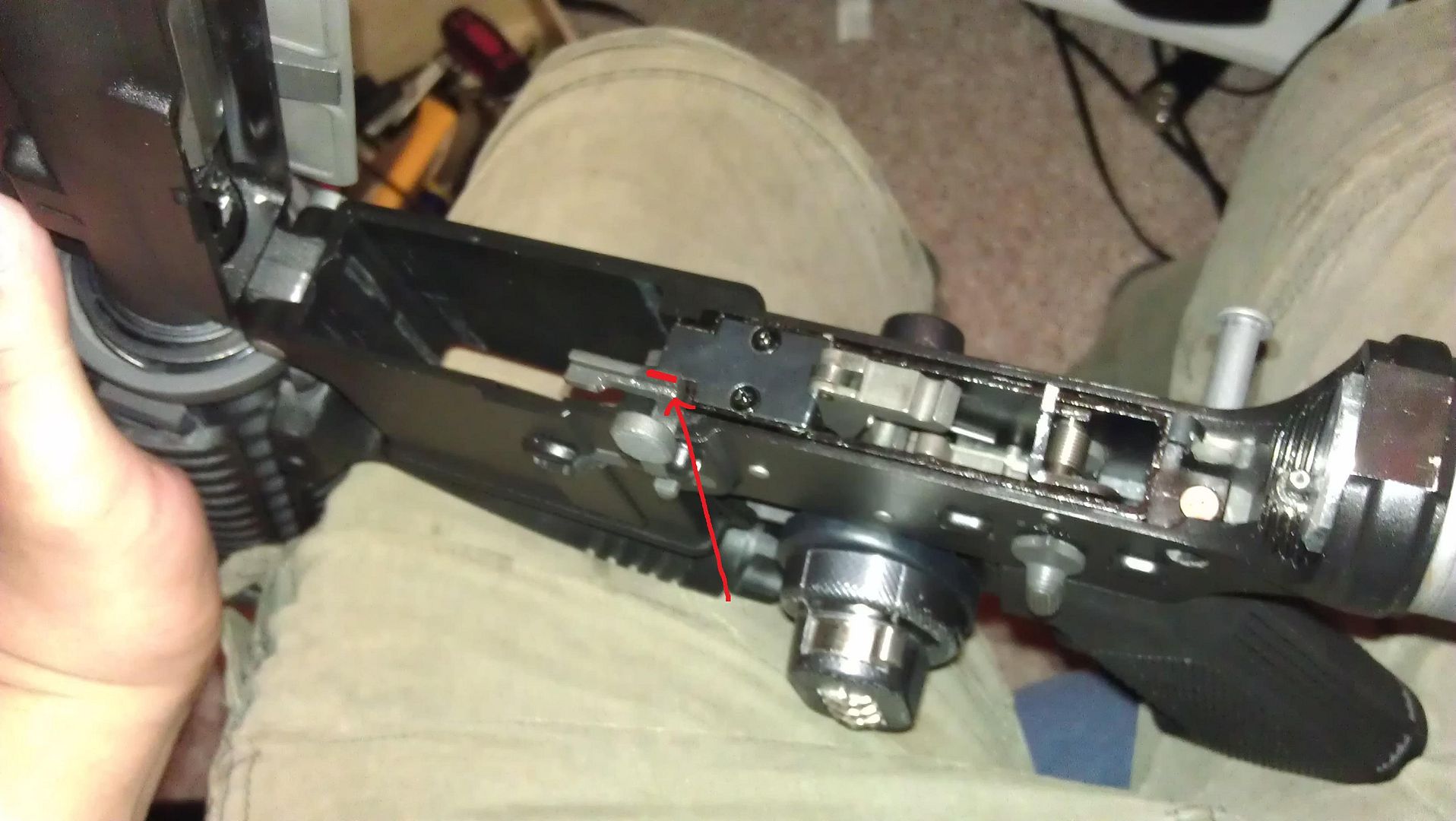 2) The part of bolt carrier where the cocking of the hammer takes place needs to be further rounded to have a smoother cycling (otherwise it's near impossible to cycle the gun when the hammer is dropped)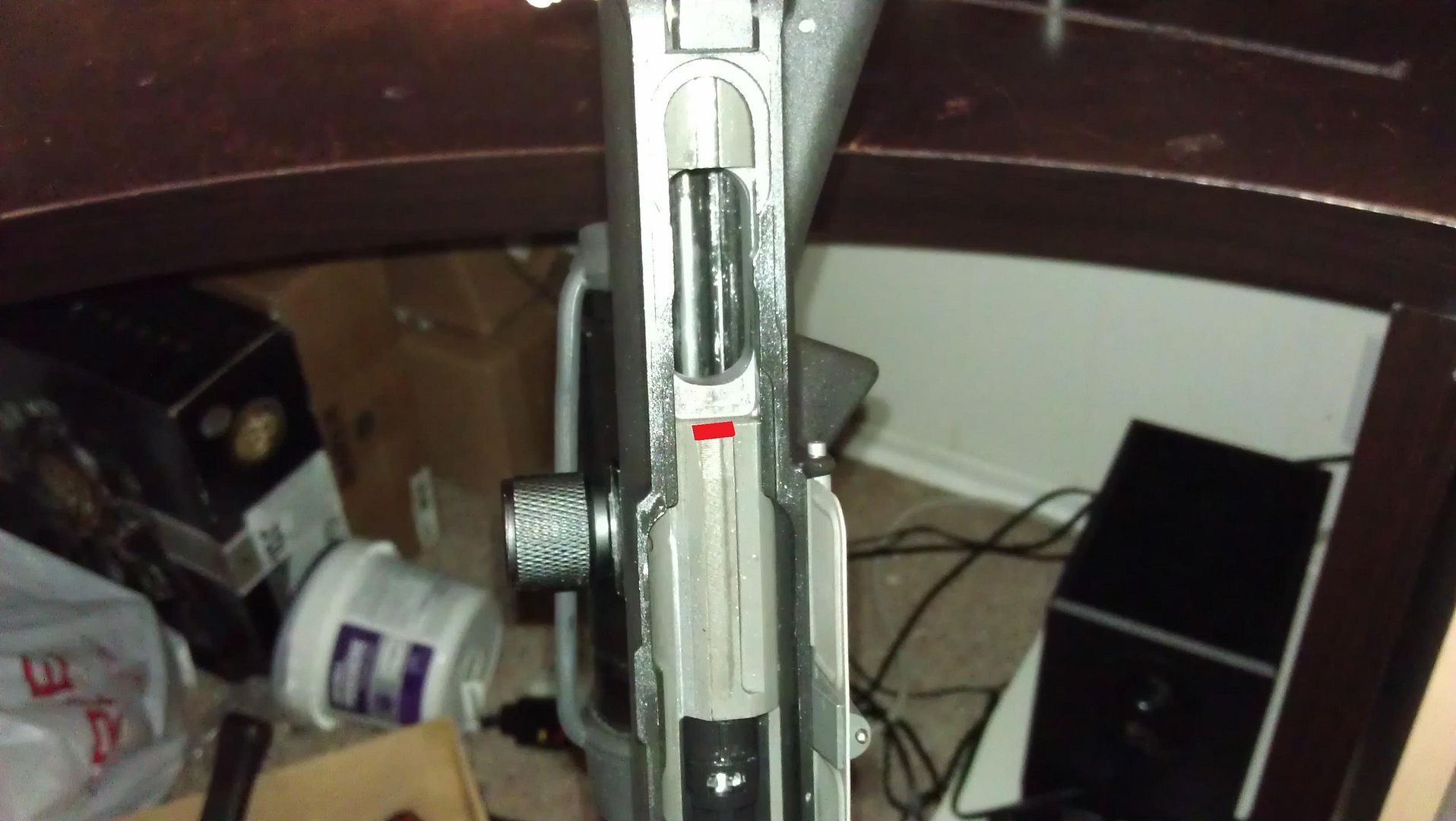 After 10k rounds of RA-Tech Trigger Set (Hammer, Disconnector, Trigger, Firing Pin Assembly, and Valve Lock) in WE G39E using stock bolt carrier
-The Firing pin is severely sanded to the point it doesn't completely open the magazine valve when it strikes. This result in "stuttering" full auto where the cycling has a irregular time between shots. The assembly end overall is fine but it has dent where the hammer strikes it.
-The Hammer is dented (less than 1/4mm) by the firing pin assembly, currently beside looks it doesn't do anything.
-The Valve lock has the sharp end sanded off from the firing pin, but it does not affect its functionality.
-Beside from the part where your finger contacts the trigger, it looks brand new with no damage,
-disconnector loss a bit of parkerizing where it contacts the hammer, but otherwise new
Final thoughts, The Carrier is showing lots of wear from using steel firing mechanism. Aside from the Firing pin using steel that is too soft I consider it a good investment if you are getting the steel carrier as well.