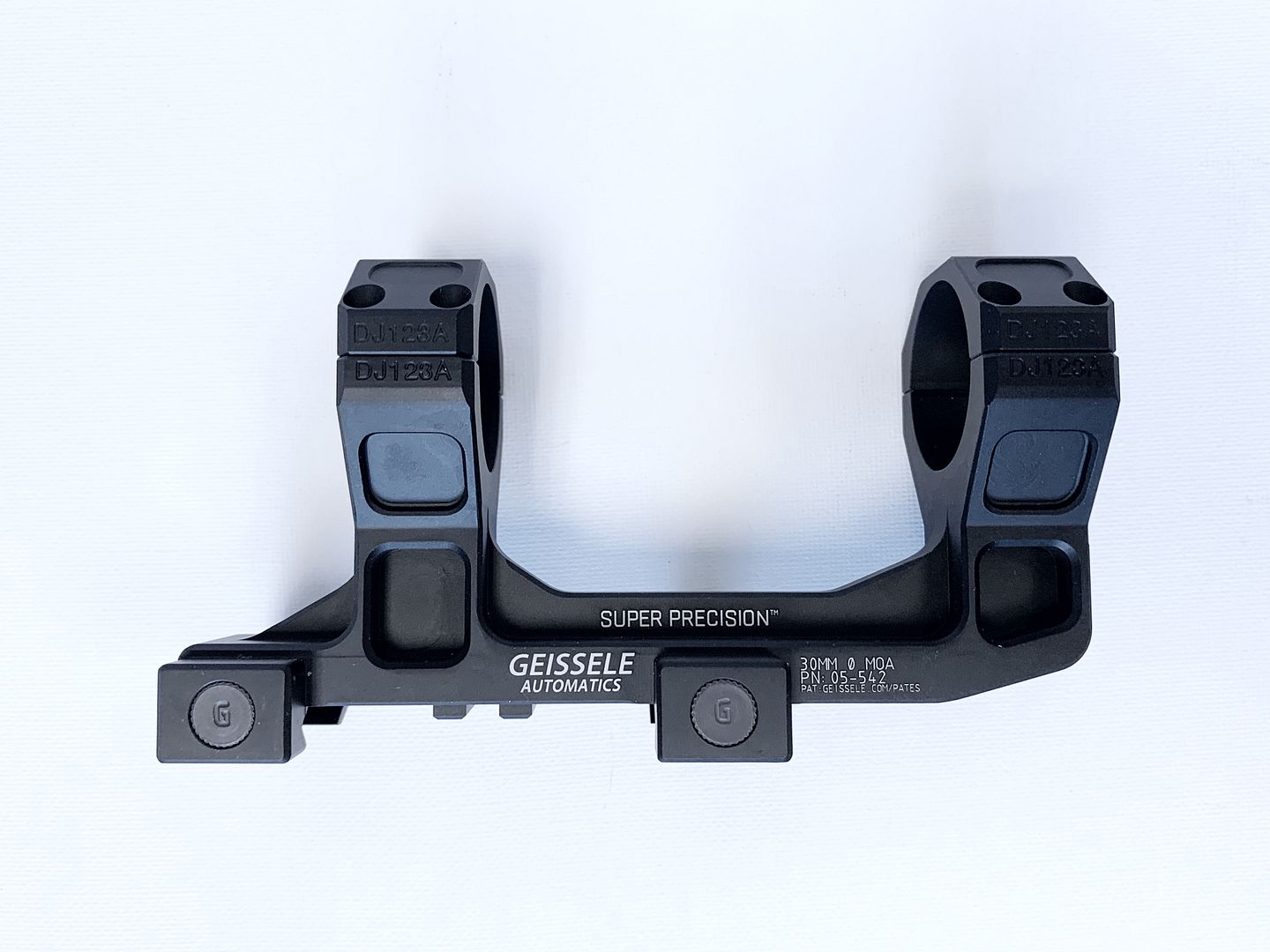 Product Review
ASA G 1.93" Super Precision Scope Mount
ASA, a small company that specializes in producing small controlled batches of highly detailed, high quality replica accessories for your airsoft needs brings you what is Quite possibly the most accurate replica of the Giessele Super Precision Scope Mount (SPSM) and the first 'true' replica of the 1.93" height version.
True to form, the ASA G 1.93" mount utilises the same lug and bolt design as the original. It uses 16mm lugs to secure the scope mount to any weapon equipped with a standard MILSPEC weaver rail. The scope mount is constructed out of 6063 Aluminium and is offered in a nice matte black or Desert Dirt anodized color. Unlike some of the other Chinese copies of the G mounts on the market that have a more reddish hue, the ASA Desert Dirt is a near exacting color match to the genuine article.
What sets the ASA G 1.93" replica apart from other Chinese G scope mount copies is the quality and attention to detail of this product. The ASA G 1.93" mount features full trademarks and nearly exacting replication of the laser etched markings found on the real thing down to the laser engraved bolt face.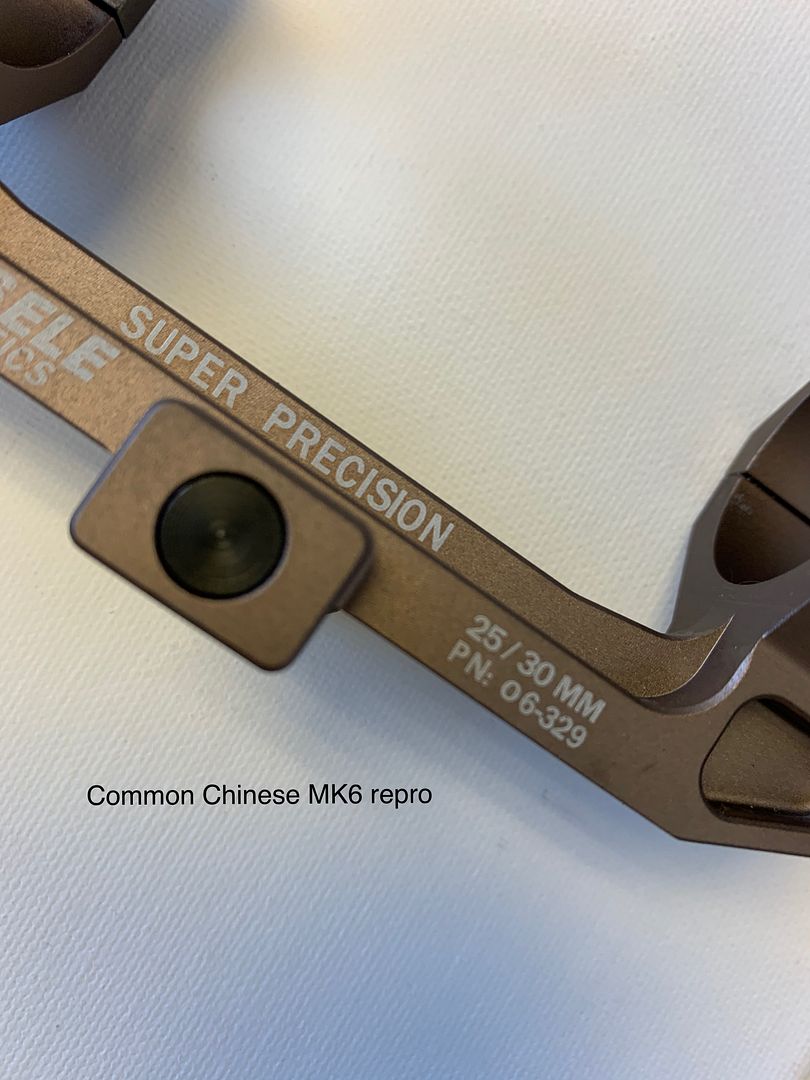 Compare this to the omitted or nonsensical markings found on the more common Mk6 replicas (see above); "25/30mm"? What does that even mean?! There is however one small 'typo' that the manufacture says was done so intentionally to allow some variance. This is the word "pates" which should actually say "patents".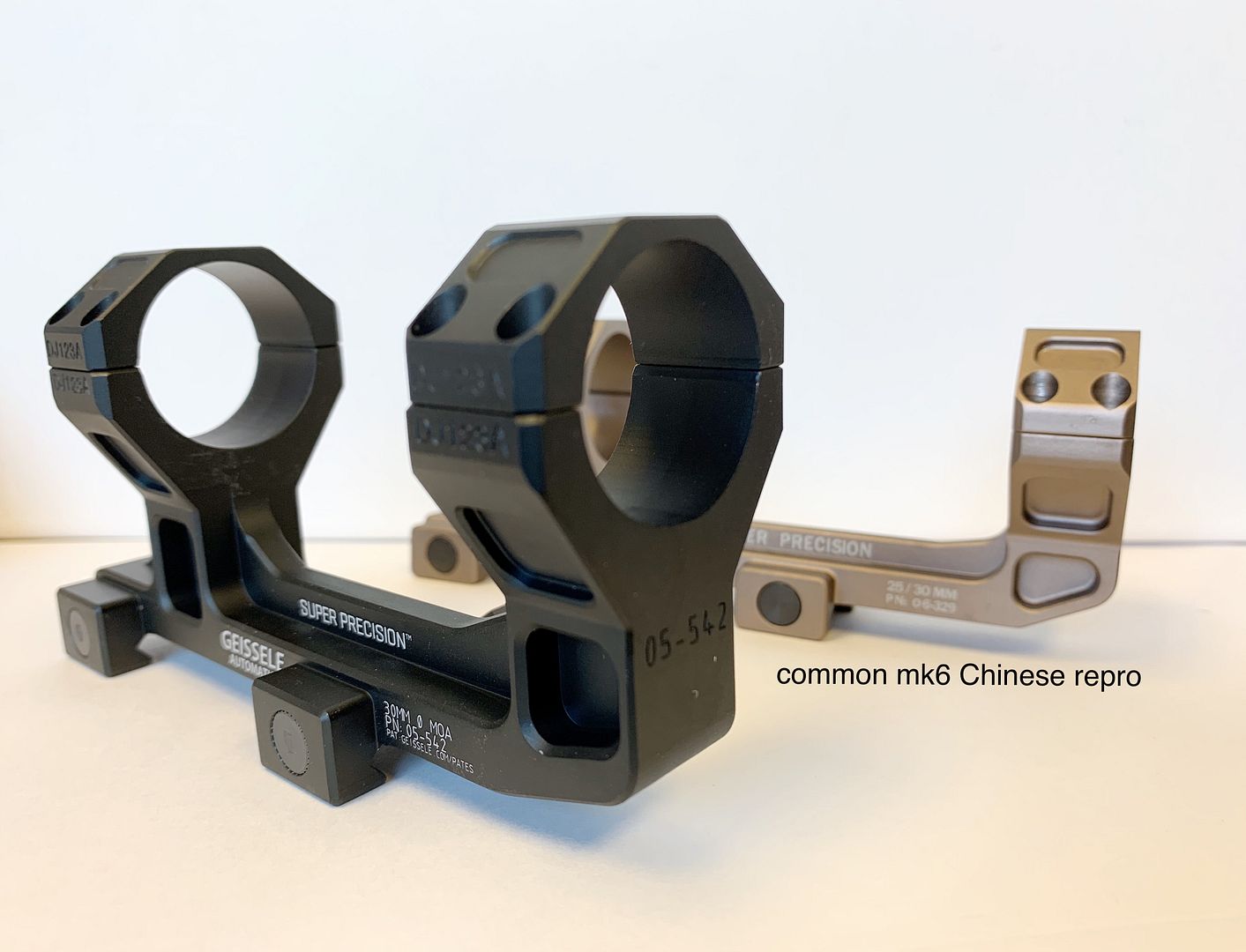 Conclusion
:
Placing the scope over a 16th inch taller compared to when using the G Mk6, the 1.93" Scope Mount was developed specifically for scenarios such as shooting while wearing a gas mask so if you wear paintball goggles or other similar face protection you would reap the same benefits. You will find that 1.93" is also the optimal height for the optic to clear most common IR devices such as a PEQ15 or DBAL.
The weight feel and overall construction of the ASA 1.93" mount is very solid with no wobble. Though I cannot personally say this for a fact, I wouldn't be surprised if this mount would be able to hold a zero even on a real steel rifle. This coupled with the quality of the machining, the finish and attention to detail all come together in making this ASA 1.93" scope mount in a class of its own (as far as replicas go anyway).
As with all ASA products, only a handful of these products will ever be made and with the much anticipated release of the Vortex Razor HD replica slated for sometime next year, I would highly suggest you pick up one of these scope mounts before they are all sold out (if you manage to find one that is). You won't regret it.