So a gun came in today...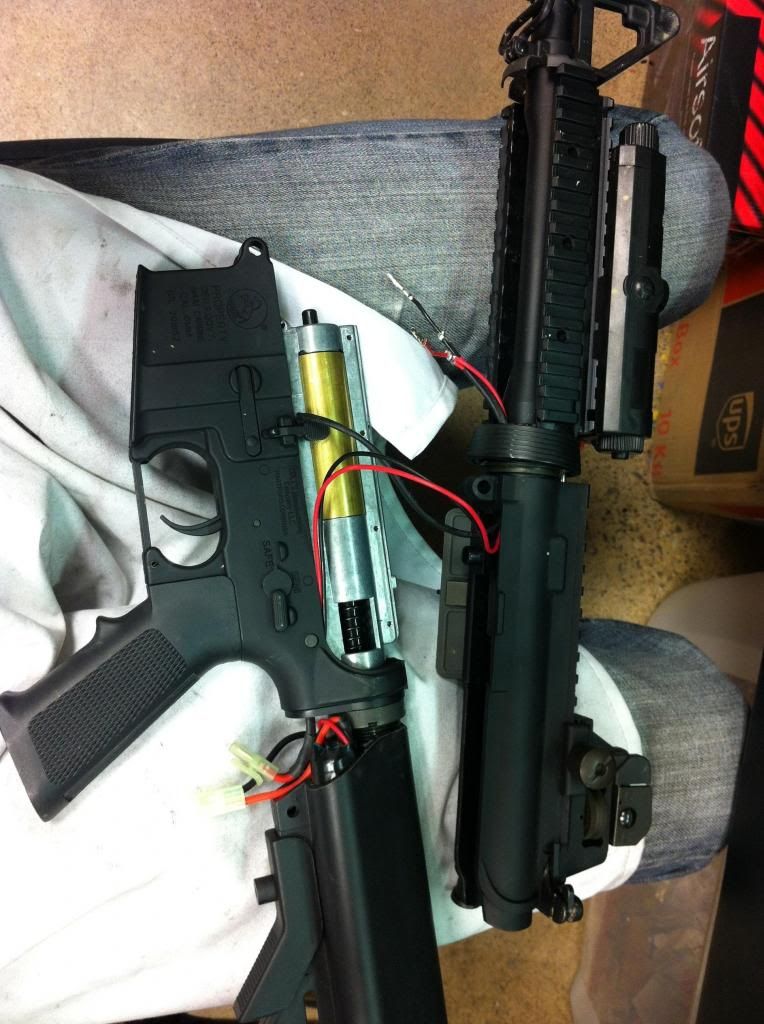 Yes, it has a battery in the crane stock AND one in the PEQ box, the guy wired them in parallel, but claims he only uses one at a time and did it so he wouldn't have to change his battery during a game.
The wires were not soldered properly, there was a dab of solder applied but the wires were not attached. They were looped around each other and taped over, not even separately, TAPED TOGETHER. I was not impressed, and I told the customer that he shouldn't try this kind of stuff if he doesn't know what he's doing, and gave him some tips on soldering, like actually using flux...
If you look closely, the wires at the rear are the wrong colour. I thought they were installed with reversed polarity, but it turns out the guy just put them in the wrong way and didn't know how to get them out.
It was a real pain in the ass to stuff four wires into the handguard and resolder all of them... He insisted on his two battery setup so I soldered and heat shrinked it properly, no more fire hazard...
Interesting enough, he went through ALL THAT FUCKING TROUBLE TO WIRE IT but he couldn't change his own spring.